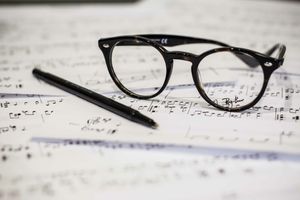 GET TO KNOW THE MAN AND HIS MUSIC
The Singer/Songwriter & Vocalist
As a vocalist Everis has been called upon to use his voice in many different ways to achieve results for various projects around the world. Being a singer/vocalist Everis has also done voice over's for radio, TV and film trailers, and recently adding Rapping to his list, rapping on a Latin American TV ad for "Te Listo" a new beverage. 
Everis's live performance talent has lead him to support acts such as "The Jones Girls" first ever British tour opening at the Dominion Theatre London, the front man for JTQ (the James Taylor Quartet) and has also appeared on the same bill as Jocelyn Brown, Kym Mazelle, Mica Paris Gabrielle, Sir Cliff Richard, Don‑e, Kenny Thomas, Omar and many more (2 much 2 mention).
Everis has also written/co-written for many artiste's in his time as well, such as, The Jones Girls, Wayne Marshall, Chico, Aswad, The Beat Masters, Home Boy Hippy, Carl Cox, Deborah Bell, Shaila Prospere, to name but a minor few.
In 2001 Everis signed to Virgin France and released with the number 1 selling dance outfit "SUPERFUNK" the title "Last Dance" which later featured in the movie "Read My Lips".
This later lead to Everis as featured vocalist for other French groups/acts, such as DJ Neckbath, Stephan B, and KARLTONE a funk dance outfit. Everis then went on to join the group in 2007, later releasing two albums a 12" mix of "Love Me Proper" remixed by the legendary Tom Moulton in 2008, and released on Victor Simonelli's  Stellar Recordings. To listen to some of KARLTONE's music click here.
The Composer/Producer
Everis is a well-respected vocal producer/arranger as well as, composer/producer in the music industry and his latest works have been with, Shaila Prospere's hit award winning album 'Back To Life', the club smash hit by VWS titled 'Shower Me With With Love Lord' has worked on the music of artists such as:- 
LL Cool J, Ashanti & Lloyd, Beat Masters, M Beat, VS (with Marvin of JLS), The Jones Girls, Def Jam Records, Full Crew Productions, plus many many more, with his voice featuring on many tracks such as, the Carl Cox track "Planet of love", Home Boy Hippie and The Funky Dread's "Temple of Love", and Aswad's "Warrior Charge" to name a few. 
Everis's real passion is composing music for film, television and musical theatre, having been musical director on shows such as, 
Theatre Royal Stratford's "Ready Or Not", "Blaggers", co music producer for the Theatre Royal Stratford East "Da Boys", with musical contributions for their 2007 Christmas panto "The Ice Queen", as well as for The National Youth Theatre, "The Real McCoy Reconnected", "Little Big Woman" plus many others. 
Everis's film and TV credits include shows such as CITV's " Cleopatra Comin' Atcha", Nicola Mclean "Studs and Stilettos", Kerry Katona "The Next Chapter", Peter Andre's "Here 2 Help" on ITV2, Sky TV's " Rate My Mate" plus much more.  Film credits include two (2) award winning movies, the documentary "Mugabe: Villain or Hero", and the hit Nollywood Christmas movie entitled "Miracles of The Christmas Angels", plus others.
Everis has also worked closely with the talented Miss Llewella Gideon, on her first "Little Big Woman" show at The Lewisham Theatre in 2000, later commissioned by BBC Radio 4, "The Real McCoy Reconnected" (from the BBC 2 TV show "Real McCoy"), at The Lewisham Theatre and The Hackney Empire in 2008. 
So let's get the party started! _
The Audio Specialist
Everis has a lot of music production experience so he can offer any film, TV, Radio, advertising or theatre company that specialist service they need. 
He is actually a successful record producer/composer, and recently ventured into sound design so, his music productions makes his music suitable for drama, reality TV, documentaries, news, film or for advertising on TV and radio, in fact what ever your requirements Everis is more than able to help. 
To know more about Everis's work in this field, please visit EPM Audio.co.uk,  and to check out some of his works just  "click here"
The Collaborator
Everis has collaborated with many musicians, groups, and artiste's over the years such as, M-Beat, Carl Cox, The Beat Masters, Home Boy Hippy and The Funky Dread, to name a few. Today, Everis mainly works, and collaborates with 'TGA'  The Groove Association featuring Georgie B, which started in 2014 after he released  'The Better Love Mixtape'. 
Before that, Everis spent an enormous amount of time working with French artistes, and production teams, that were lining up to capture a piece of those velvet tones after signing to Virgin Records France in 2001. This later lead to him joining the group KARLTONE where he had previously featured, this lasted until his musical return to the UK, in March 2013, when recorded the first 'Better Love' remix for the mixtape. Find out more about these two outfits below.
THE GROOVE ASSOCIATION
The concept behind THE GROOVE ASSOCIATION is not only to promote Georgie B as an artist, but also to promote other talented artists (singers, musicians etc.) and basically give them a chance to be heard, whether it be as a featured artist on one of the Groove Associations releases like Deborah Bell and Everis, or as a singer, producer and re-mix specialist like Weston Foster (Wez). Georgie B believes that only through collaboration and helping each other can we all reach our true potential and achieve our dreams! You can find out more by clicking here
Everis with Jo Caesar Reggae Star Factor Winner 2016 and other Students